Just felt like hosting a small internal competition. The winner will receive an item worth a few dollars(Probably a
Mania's Mask
) and/or a coffee date with ClouDx(
). (Haven't decided which one yet).
So here's the deal. Everyone has to create a hero based on any fictional character/living person (Preferably an Indian character, but anything is fine) and and list out some of their skills(Maybe 2). Nothing too serious. Retarded entries aren't just welcome, they're appreciated. But keep in mind that atleast by a far stretch of the imagination it should hold relatively relevant to Dota gameplay.
(Please nothing op like Goku going ham and getting a one punch rampage)
The winner shall be adjudged by me alone. The most retarded, interesting and funny entry wins.
(Ratz and Musty banned from participating)
I shall kick this off by submitting the first entry.
Hero : ACP Pradyuman (Bald character in a suit constantly pointing at everyone)
1st Skill
:
Abhijeet Pata Lagao (5min cd) :
An activable skill that only be cast when no enemy heroes are visible. ACP suddenly realises that something isn't right and his inner nakli detective awakes. He summons forth Abhijeet (Guy in a snot-coloured suit), to venture forth giving temporary unbridled vision of any one quadrant of the map, revealing units under cover of the Smoke of Deceit as well.
Ultimate:
Daya Tod Do (Skill becomes available only after ACP makes a sceptor)
: Calls forth Daya the destroyer. The punishment meted out by Daya is directly proportional to the atrocities committed by an enemy hero(Coz he CID). Daya converts the targeted enemy unit into a giant door, and then proceeds to pretentiously kick the door. [Damage dealt = 100 x No. of kills that enemy unit has. Max dmg = 2000]
Last Updated 3 years ago by Sid
Hero Name :
Heretic Gamer
Lore :
Hailing from the long lost land of Hyderabad and somewhere else in Andhra Pradesh, Heretic is a drifter - a soul torn between two lands cursed to forever rot in the abyss known as the 'crapstack'.
As time went on, Heretic became a core element of the squad - to a point where any stack that he joins is automatically reborn as an avatar of the original crapstack (Source : Chief).
Heretic defeats his foes by failing so hard that they facepalm themselves into a coma.
Ability 1 - Stalk (Passive)
Heretic stalks his enemies in a way that put's bounty hunter's track to shame.
Any opponent heroes within a particular range and with a kill score higher than 5 automatically get revealed to Heretic (allies do not get vision).
Stalk range - State / Country / Continent / Inter Planetary
Ability 2 - Soul Leech (Passive)
Heretic is automatically drawn towards stalked targets. This ability overrides all other movement altering effects.
For example : If heretic is imprisoned by an allied Outworld Devourer in his fountain and a stalked target is in their own fountain, Astral Imprisonment will automatically be dispelled and Heretic will talk the shortest possible path into the enemy fountain. Movement speed scales per level.
Movespeed Per Level - 322 / 644 / 1288 / 2576
Abilitiy 3 - N / A
Heretic has only 3 skills since he cannot press too many buttons.
Ability 4 (Ultimate) - Micboys
Heretic turns on his mic and utters one of two pairs of words.
Sub ability 1) - 'Top Miss' :
Heretic announces to his allies on voice chat that top lane heroes are missing. Milliseconds later mid lane gets ganked. The enemies facepalm themselves and one random enemy dies laughing.
Sub ability 2) - 'Luci come' :
Heretic summons Luci from the depths of Lung Fung Chinese Restaurant and teaches Heretic the art of feeding IRL. Heretic uses this knowledge to feed his enemies to the point where they abandon the game with just one thought etched into their memories :
---
P.S : All in good fun Heretic <3
not
Last Updated 3 years ago by ClouDx


Hero Name:
Sid the Voice
Lore:
An admin by day but a hero by night, Sid is a calm and respected member of the Away Clan. His abilities, knowledge and skills as a hero has earned him a prestigious spot in his clan. His powers are unknown in the field of battle. His enemies tremble before him as he makes his appearance to destroy everything in his path (and be fabulous)
▬▬▬▬▬▬▬▬▬▬▬▬▬▬▬▬▬▬▬▬▬▬▬▬▬▬▬▬▬▬▬▬▬▬▬▬▬▬▬▬▬▬▬▬▬▬▬▬▬▬▬▬▬▬▬▬▬▬▬▬▬▬▬▬
ABILITIES
Ability One: Everywhere (E)
Active Ability
Damage Type:
Pure
Pierces Spell Immunity:
Yes
Upon activation, Sid appears on every aspect of the battle. From the deepest hells of Reddit to the heavenly paradise of Twitch, he appears everywhere, decimating everything in his path. He doesn't create illusions, he merely moves in the speed of light that it creates the illusion of illusions. But due to his fast movement, he takes more damage from any form of attack; both physical and magical
Bonus Damage:
5%/10%/15%/20%
Damage Taken Increase:
5%/10%/15%/20%
Illusions:
4/6/8/10
Cooldown:
25/20/15/10
"Dafuq you saying nigga? I am everywhere!"
▬▬▬▬▬▬▬▬▬▬▬▬▬▬▬▬▬▬▬▬▬▬▬▬▬▬▬▬▬▬▬▬▬▬▬▬▬▬▬▬▬▬▬▬▬▬▬▬▬▬▬▬▬▬▬▬▬▬▬▬▬▬▬▬
Ability Two: BanHammer (B)
Active Ability
Damage Type:
Pure
Pierces Spell Immunity :
Yes
Begins a short ritual which cause him to hurl the mighty BanHammer towards his unsuspecting foe. The ritual process initially slows down the target, disables the target and an ultimate blow dealing pure damage strikes the opponent. When the opponent is killed, grants a permanent buff called "Sadism" which increases the BanHammer damage
Damage:
100/220/480/750
Slow Duration:
3
Movement Speed Decrease:
15%/20%/25%/30%
Disable Duration:
2
Sadism Stack Damage:
40/50/60/70
Cooldown:
24/16/10/7
"Brb! Banning Ratz"
▬▬▬▬▬▬▬▬▬▬▬▬▬▬▬▬▬▬▬▬▬▬▬▬▬▬▬▬▬▬▬▬▬▬▬▬▬▬▬▬▬▬▬▬▬▬▬▬▬▬▬▬▬▬▬▬▬▬▬▬▬▬▬▬
Ability Three: Moderator Status (O)
Passive: Aura
As a prestigious member of the Away Clan, the moderator status increases Sid's health regeneration rate and strength. His armour periodically increases and stacks when he receives incoming attacks.
Health Regen:
3/4/5/6
Strength Increase:
5/10/15/20
Armour Stack:
1/2/3/4
Stack Duration:
6
"Fok u Ratz
( ͡° ͜ʖ ͡°)╭∩╮
"
▬▬▬▬▬▬▬▬▬▬▬▬▬▬▬▬▬▬▬▬▬▬▬▬▬▬▬▬▬▬▬▬▬▬▬▬▬▬▬▬▬▬▬▬▬▬▬▬▬▬▬▬▬▬▬▬▬▬▬▬▬▬▬▬
Ultimate: Leather Transformation (L)
Active Ability
The leather jacket from Sid engulfs him into a dark state and transforms him into an unknown being. A hero to some and a monstrosity to others, Sid gains bonus damage, armour and health from this transformation as he decimates his enemies. It also grants him another ability for the given duration known as "Agonizing Voice". This ability is so powerful, he has vowed never to use it.
Bonus Damage
: 100/150/200
Bonus Armour
: 5/10/15
Bonus Health:
200/300/400
Duration:
30
Cooldown:
210/160/100
▬▬▬▬▬▬▬▬▬▬▬▬▬▬▬▬▬▬▬▬▬▬▬▬▬▬▬▬▬▬▬▬▬▬▬▬▬▬▬▬▬▬▬▬▬▬▬▬▬▬▬▬▬▬▬▬▬▬▬▬▬▬▬▬
Ultimate Sub Ability: Agonizing Voice (A)
Active Ability
Damage Type: Pure
Pierces Spell Immunity: Yes
Sid lets out his Agonizing Voice, which destroys everything in front of time in a conical radius. The enemy will either die in horror or laughing his/her ass off.
Damage:
1000/2000/3000
Range:
1300
Only Meepo has witnessed the agonizing voice in its weakest form
▬▬▬▬▬▬▬▬▬▬▬▬▬▬▬▬▬▬▬▬▬▬▬▬▬▬▬▬▬▬▬▬▬▬▬▬▬▬▬▬▬▬▬▬▬▬▬▬▬▬▬▬▬▬▬▬▬▬▬▬▬▬▬▬

Fun Fact:Look at the Legacy keys bindings and put them together. Your welcome

kkthxbai :v
Last Updated 3 years ago by Ratz1994

Hero Name:Alok'us Nath'opre aka Alok Nath
Summary:Alok'us Nathopre
the Sanskari is a ranged intelligence Hero who can take on the role of a kanyadaner or
an ashirwad flourisher
. A master of typical Indian sanskars, he possesses several samdhi-becoming spells as well as sanskar flourished global ultimate that scales horribly well into the late game. Control your opponents by imposing the powerful Sanskar Wave that makes them guilty of their horrible sins and they ragequit the arena (so damn 'OP')
Ability 1 - Shut up and take my Ashirwad
Alok Nath showers his ultimate blessing of Ashirwad amongst his allies, giving them fountain regen for some time
Ashirwad Duration (seconds) - 10 / 20 / 30 / 35
Ability 2 - Kanyadaan (Passive)
Alok's intense desire to do Kanyadaan for any possible female within range makes all the enemy female heroes to lose their mana.
Mana Drain (per second) - 3 / 5 / 10 / 50
Abilitiy 3 - Motichoor ke Laddu
Alok gathers himself into a fat ass Motichoor ka Laddoo and, after a 0.6s delay, rolls towards the target location, damaging enemy units. He will stop if he colides with an enemy hero or is stunned. If he rolls over a female, she will be stunned for additional 2 seconds as she is forced to touch his feet and take his ashirwaad.
Ability 4 (Ultimate) - Sanskaar Wave
Alok Nath channels his powerful Sanskaar Wave making his opponents feel guilty for their sins.
Instant rage quit by opponents.
Last Updated 3 years ago by bazzingadoto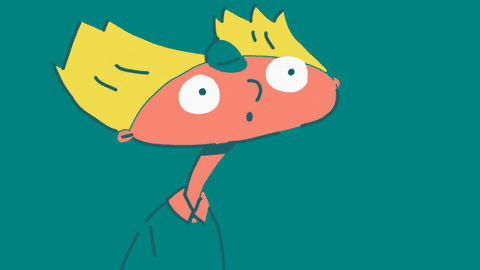 Comments (5)
thought im not Good at this i wish to see a surabhi roy hero with the abilities
1.Maast
2.Limitless feed
3.eh chup
4.ultimate The Flying Slipper

This should make a good hero :D
Last Updated 3 years ago by hertic2011

Hero Name: Surabhi Roy

Lore: Sibling of the Vengeful spirit and the Most notorious Criminal The so called Queen of Feed hails from Bengaluru.Her ability to feed even surpasses that of the infamous Hereticgamer.
Her Famous phrases are "FOKUSID" "GADDAR".

Ability 1 - Maast: Surabhi turns on her mic and Utters The word "Maast" which rises the spirit of her allies and increases the movement speed and attack speed of all the allies by 40 % for 10 secs
Cooldown :180/150/90/60




Ability 2 - Limitless Feed: "Keep calm and Feed "
Cooldown : 0




Ability 3 - Eh Chup: Roy activates the demonic aura and has this special ability to silence any one which can silence the silencer himself
Damage : 10% Hp/sec \ 15% Hp/sec \ 30% Hp/sec \ 45% Hp/sec
Aoe : 2000
cooldown : 10/20/30/40

Ultimate Ability 4 - The Flying Slipper: Roy summons her magical slipper Which travels to the target enemy thousands of miles far and stunning them for the rest of their life(Coma) and it has 50% chance to deal 500 % critical damage upon landing the blow (Instant Death to The Annoying Enemies)
Cooldown : 220/200/180
Last Updated 3 years ago by hertic2011
Hero Name: Azzy
Ability 1
Flame (Active):
Cooldown:
10 Seconds
Mana Cost:
125/150/175/200
Stat Reduction:
-5/-10/-15/-20
When casted on an opponent, makes your Azzy abuse the opponent to a level that makes him feel bad and go into depression causing a reduction in all stat bonuses.
Ability 2
DotA 2 PHD (Passive):
Mana Cost:
0
Stat Bonus:
+3/+5/+7/+10
This ability increases the primary stat bonus of every hero on the map since Azzy's coaching powers will provide a high level of information to allied heros. Global spell.
Ability 3:
Role Change:
Cooldown:
300 Seconds
Manacost:
300/250/200/175
Cast Time:
4 Seconds
Randomly changes the role of the hero in the game giving him stat points of the most needed role in the game. Like from carry can change randomly to mid.
Ability 4 (Ultimate)
1v1
Cooldown:
80/70/60
Mana Cost:
175/150/125
When casted on an opponent, makes all other 8 heros disappear from the map causing a 1on1 match up with Azzy and the opponent while giving Azzy +15 to all stats.
Last Updated 3 years ago by AbhishekFearRane
Gutthi The Friendly Chakka

Lore: One of the funniest characters of the indian comedy show, Comedy Nights, Gutthi left the hot spot to fight for the radiant team and use her overpowered strength to defeat evil.
Her BFF btw: Legion Commander
1st skill: Introduction
Gutthi introduces everyone near her to each other.
Deal no damage.
Enemies become friends.
Last for 15mins atleast.


2nd skill: Chakka Attack
One of Gutthi's most op'd skill.
she uses her eunuck powers to destroy anymale heroes.
female heroes arent harmed.



3rd skill: Comedy Dialogue
she tells everyone a joke and everyone dies. including friends
joke isnt even funny but they die out of laughter



ULTI: DEMAND!!!!!
Gutthi steals all the money that a male hero has farmed and uses it for herself.
Female heroes arent affected but if an unfarmed hero is near a female hero, the female hero has no choice but pay gutthi on behalf of the male hero



lelz hope valve doesnt implement gutthi....
Last Updated 3 years ago by stick_mawlong
Since nobody made one on me. :(
Hero Name: Fear
Ability 1
Maaro Maaro Sabko Maaro
Cooldown
: 28/26/24/22
Manacost
: 200/180/170/150
Duration
: 10 Seconds
All allied heros in a 1000 AOE stop whatever they were doing presently and directly move towards enemies to kill them. While doing so they get magic immunity for 3 Seconds.
Ability 2
Indian Funn1k
Cooldown
: 20/20/20/17
Manacost
: 16/15/14/12
Duration
: 2 Seconds
Hero gains momentum causing every stun to miss on him
Ability 3
Old Monk
Cooldown
: 60 Seconds
Manacost
: 250/200/175/150
Duration
: 6 Seconds
Hero drinks old monk. Gets drunk out of his mind. Passes out in the middle of the game where no one can wake him up. When he does get up on his on, has full HP and Mana.
Ability 4 Ultimate
Tits
Cooldown
: 120/110/100
Manacost
: 400/300/200
Duration
: 7 Seconds
Hero flashes his tits making all opponent heros go blind which then causes every attack of theirs to miss.
Last Updated 3 years ago by AbhishekFearRane
Pick a winner -.-
Last Updated 3 years ago by ClouDx